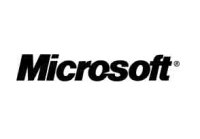 Microsoft Corporation is an American multinational computer technology corporation with 79,000 employees in 102 countries and global annual revenue of US $51.12 billion as of 2007. It develops, manufactures, licenses and supports a wide range of software products for computing devices. Headquartered in Redmond, Washington, USA, its best selling products are the Microsoft Windows operating system and the Microsoft Office suite of productivity software.
In 1987, Microsoft adopted its current logo, the so-called "Pacman Logo". The logo was designed by Scott Baker. According to the March 1987 Computer Reseller News Magazine, "The new logo, in Helvetica italic typeface, has a slash between the o and s to emphasize the "soft" part of the name and convey motion and speed."
The original logo was a "groovy logo" and reflective of the 70's and 80's. I can see this logo with glowing Disco lights.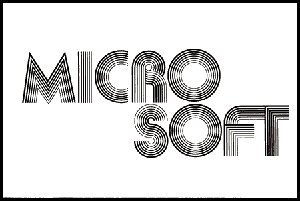 The old logo, which was green, in all uppercase, and featured a fanciful letter O, nicknamed the blibbet, but it was discarded. Microsoft "blibbet" logo, used until 1987.

Microsoft logo with the 1994–2002 slogan "Where do you want to go today?"

Microsoft logo as of 2006, with the slogan "Your potential. Our passion"

Source dinesh.com ('http://www.dinesh.com/History_of_Logos/Worlds_Best_Brands_and_Logos/Microsoft_Logo_Design_and_History/')